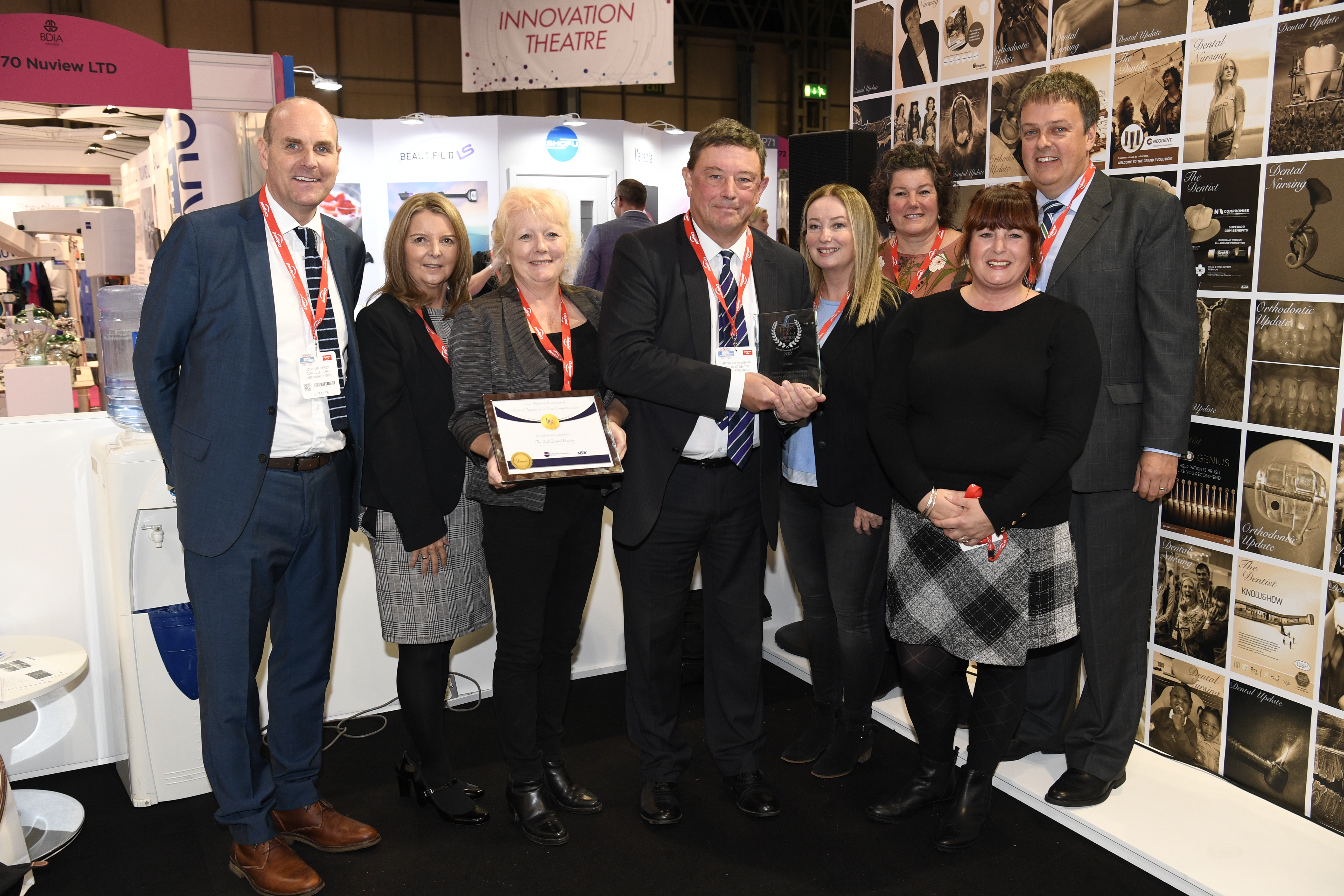 In association with Dental Nursing, The Dentist, Dental Update and NSK, we are proud to announce the launch of this year's Infection Prevention & Control team awards.
Last year, Rock Dental from Yelverton in Devon scooped first prize with team from Castle Gate Dental Practice in Dursley in Gloucestershire our runners up.
Registration is now open to practices keen to share their best practice in infection control.
Registration for this year's Infection Prevention & Control team awards of 2019 could not be simpler. Simply fill out the short questionnaire here and you will be entered into the awards
What prizes are on offer?
The winners receive a £5k iClave + from NSK, travel expenses for team members to BDIA, ExCEl London, trophy and certificate.
Plus one place on the ILM Dental Decontamination Level 3 Qualification with Aura Infection Control and one year's subscription to the Alpron Compliance Club with a Gold subscription, which includes a year's supply of Alpron, samplers for auditing DUWL and BC San for cleaning water bottles.
The two runners-up receive a trophy and certificate to be presented at BDIA or at the practice.
Winner and runners-up to also receive an A4 guide on 'How to make the most of your award' and a Compliance Club Plus subscription which includes a year's supply of samplers and BC San for cleaning water bottles.
The remaining shortlisted practices will receive a Highly Commended certificate.
2019 winners
Alex Breitenbach, managing director of NSK UK and one of the panel of judges, said of Rock Dental: 'In many instances, infection prevention and control is driven solely by the dental nursing team – but this year the winning practice, Rock Dental from Yelverton, combines an outstanding nursing team with practice owners who understand and are fully committed to infection prevention and control.
'The judges were impressed not only with the practice's commitment to IP&C through investment in new technology – the practice has a full "track and trace" system in place – but also with the perseverance shown when there were difficulties in setting it up and getting it established.
'Rock Dental is a brilliant example of a practice which is well-led by the clinical staff, and a team united in its passion for delivering the best and safest care to patients.'
Laura Edgar, managing director of County Durham-based Aura Infection Control, said: 'We are incredibly proud to be sponsors of the award. It has been a pleasure to help judge some of the amazing entries this year. The safety of patients is paramount and we are on a mission to spread the word. Everyone can learn from best practice shown by these award-winning dental teams.
'The winning entry from Anthony and the team at Rock Dental was exceptional. We chose them because of their focus on innovation and improvement; utilising the benefits of team working to bring infection control to life.'