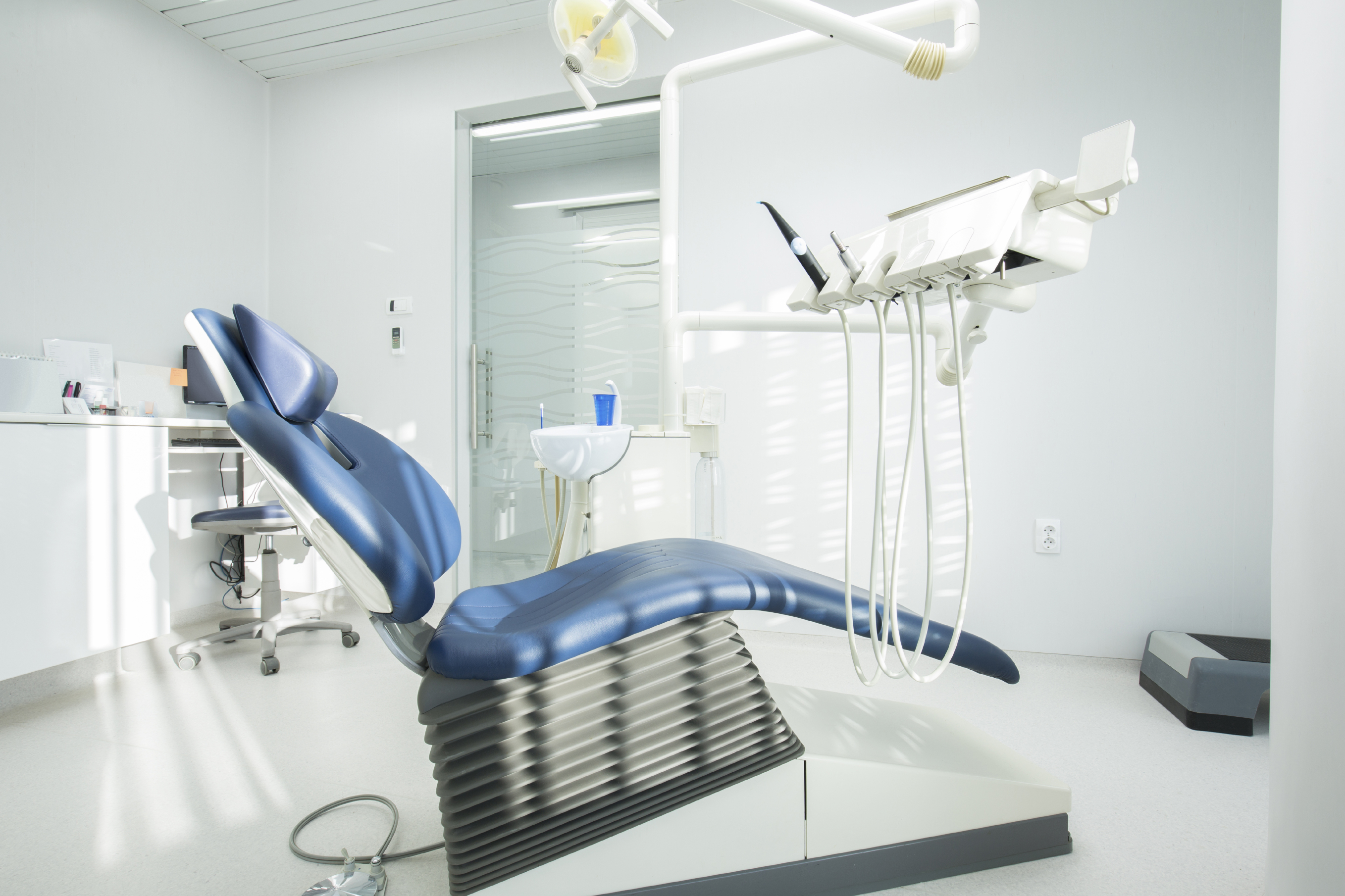 Dental Unit Waterlines and COVID-19
With the outbreak of COVID-19, the dental industry has faced several weeks of uncertainty, Nurses, Dentists and Hygienists have put themselves in the firing line of a public health crisis. There does appear now to be an end in sight to the uncertainty, on Sunday 23rd of March the BDA recommended practices now perform emergency procedures only, and limit the amount of aerosol producing procedures. With practices scaling down or shutting outright, one of the issues we must deal with is what do we do with our dental unit waterlines?
There must be something in the water
Biofilm growth in dental unit waterlines is a well-known phenomenon. Biofilm formation is usually prevented through use of a biocide, such as Alpron to maintain drinking quality water in the dental unit. Not using Alpron and not flushing the unit will allow biofilm to re-form in the unit, meaning you will need to use a shock treatment such as our BRS Kit to remove any biofilm in the lines. Ideally, we want to avoid having to perform shock treatments, but if the practice is closing and no one is there to add fresh Alpron or flush them, how do we stop biofilm from forming?
Bilpron.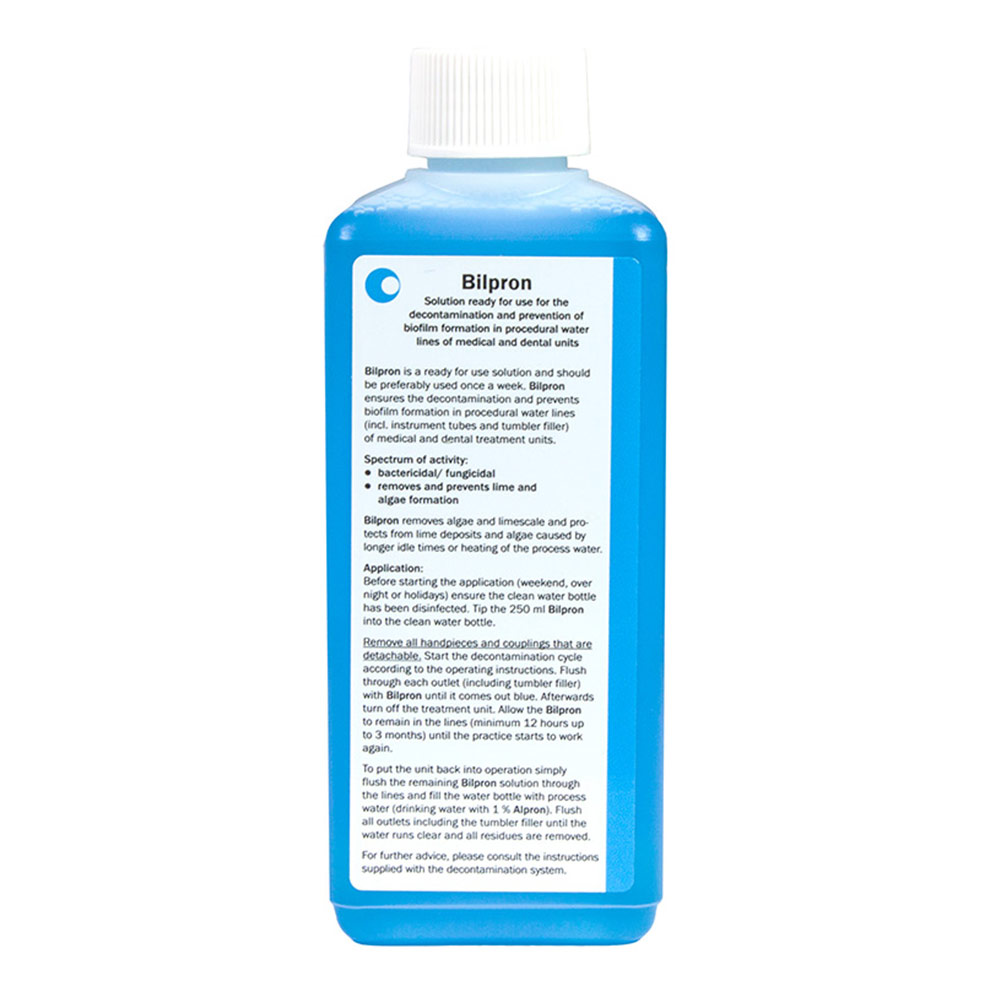 The answer is to use a holding solution that will prevent biofilm forming in dental unit waterlines, without the need for anyone to be present once it is in the system. Our Bilpron solution is just the answer. Once in the lines, Bilpron will prevent biofilm formation for up to 3 months, meaning you can decommission chairs safe in the knowledge that biofilm is not regrowing in the lines. When it comes time to use the chairs again, simply flush out the Bilpron and flush fresh Alpron through and your chair is ready to use, no need to perform another BRS kit. One 250ml bottle of Bilpron will hold one chair for 3 months, we also have larger 1 Litre bottles for holding up to 4 chairs.
Can I flush Bilpron through? Is it not generating an aerosol?
When pulling Bilpron into the DUWL a small amount of aerosol is generated. This can be dampened down by holding a wet paper towel over the turbine and facing it into the spittoon bowl. Always wear PPE when handling disinfectants and chemicals and ensure ventilation as appropriate. This procedure should take less than 5 minutes.
Conclusion
With many practices now taking the decision to close down, it is important not to forget about dental unit waterlines. Using Bilpron now will prevent patient harm when we can open up again, as well as saving the practice money from buying new BRS kits.
If you wish to order Bilpron or talk further about practice closures and Dental Unit Waterlines, please get in touch with our team on 01833 630393 or at orders@qwsonline.co.uk. You can also order Bilpron 250ml and Bilpron 1 Litre through our site.